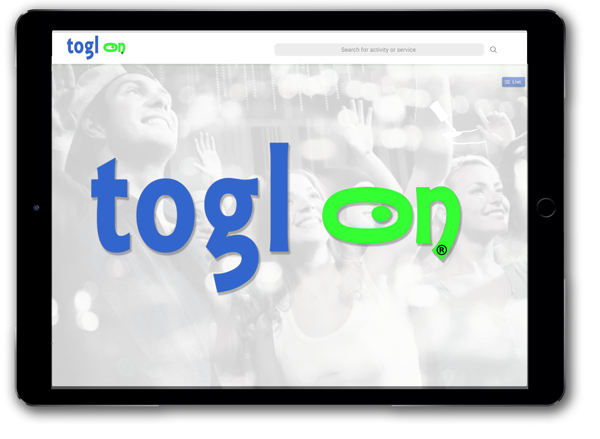 Togl-On

For Every Business and Every Consumer
Togl-On is a new and innovative online and mobile application for every business and every consumer. Technology has turned most of us into people that want and even demand, instant gratification. At Togl-On, we've turned that desire into a solution for both businesses and consumers.
Togl-On is an entirely new paradigm in the retail and service provider industry. Togl-On is changing how the service industry and the retail industry deals with no-show, last minute cancellations and connecting with consumers. Togl-On is a win-win solution for both businesses and consumers.
Why Togl-On
If you're a business owner, you know first-hand, the stress of trying to keep your calendar full. From launching a business to growing and then maintaining it, you're always looking for ways to maximize your time and revenue.
What do you do when someone cancels last minute or you just weren't able to fill your up your schedule for today? Do you just hope the phone rings or stand out front with a mega-phone and hope someone needs your service that's walking by?
Those images might make some people laugh or roll their eyes but if you're a business owner, you've probably been there. You can't get back lost time. Togl-On provides you the opportunity to instantly reach customers that are actively seeking services right now. Never before, has anyone offered an opportunity like Togl-On.
We know your next question. How much of a discount are Togl-On Members required to offer? The answer is zero. Togl-On was created to help business owners and consumers alike. We often assume that last minute means discounted rates. But why? You're providing the same quality of service! As consumers, we're gaining access to immediate availability and that's valuable! You have a service and someone out there needs it. Togl-On provides a quick and easy way to make those connections.
No matter what your generation, technology has changed our expectations. We're always looking for instant gratification. With Togl-On, whether you want a haircut, your car detailed or you need a plumber, we provide the opportunity for that instant gratification on a daily basis. We do the work and you simply Togl-On and go!
At Togl-On, we revel in other people's success! There's no greater satisfaction than designing something that literally changes people's lives for the better. We're really excited how this new technology solution will provide a great service to both businesses and consumers.
To learn more about Togl-On or to become a Togl-On Member, email csupport@toglon.com or call
1-855-554-5437.
Togl-On is a division of InterMedia Development (San Diego, CA); an interactive multimedia and software development firm providing clients innovative and state-of-the-art design solutions since 1993.
IMD successfully designs and implements technology solutions that enhance productivity, efficiency, security and sales. In addition to complex online security systems, IMD has designed Robotic automation systems for Global 500 Companies including Boeing, Siemens and Xerox, developed online and mobile solutions for educational and non-profit organizations and created games and entertainment apps for consumers.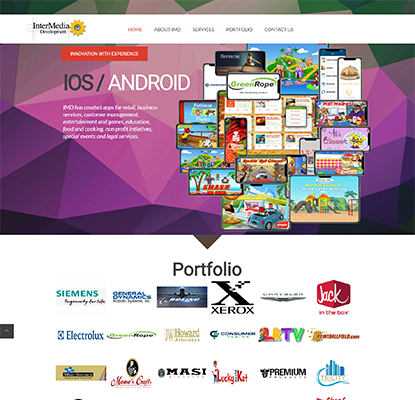 For more information on IMD, visit www.InterMediaDevelopment.com.