Serving 25+ Categories with over 200 Services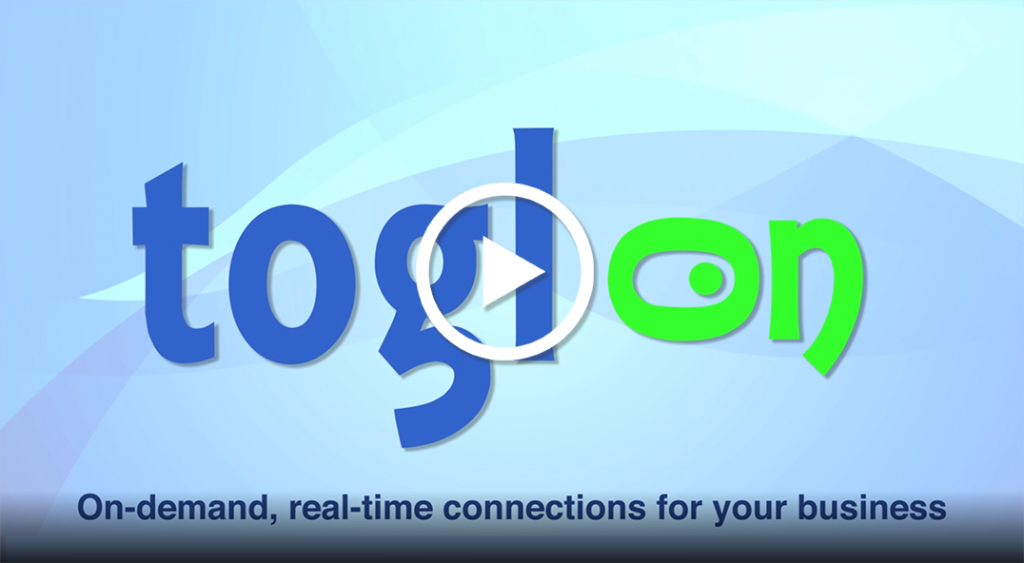 Benefits
Advertise immediate and same-day openings on-demand
Gain instant exposure to active mobile users
Fill last minute openings
Book same-day appointments
Attract new patrons
Connect with your current customers in real-time




Control the when, what and how long for each Togl-On
Post one or multiple services and appointments at once
Rate your customers – it goes both ways
Customize your Business Profile with photos, content and safety info
Togl-On with a swipe or a voice command
Access Togl-On from your PC or mobile device



Togl-On Calculator
Is Togl-On right for your business?
Try it! It's easy!
Click one of the apps below to try out the DEMO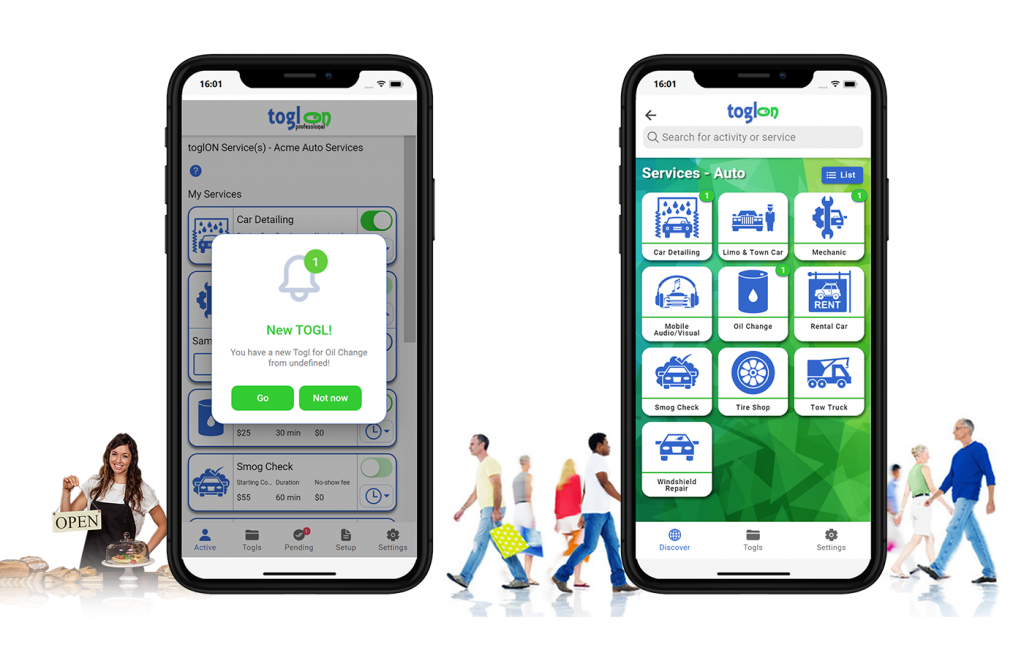 Annual Membership Options
Special Intro Offer!
Annual Membership Benefits
Inclusion in an exciting new app
One flat rate for unlimited use
Detailed business listing with photos & COVID info
Ability to advertise last minute openings on-demand
Access to consumers actively seeking service
Includes consumer and business rating system
Allows for multiple live TOGLS at once
Includes up to 2 services under one business location
Full control over what and when you Togl-On
TOGL activity reports available 24/7
Manageable through your PC or mobile device
Annual Membership Benefits
Includes all

Togl-On Premier Benefits

listed above
Advertise Same-Day openings
Offer specific appointment times
Automated Togl response option
Four (4) customizable fields for each TOGL
Includes unlimited services at one business location
Ability to customize your Service offerings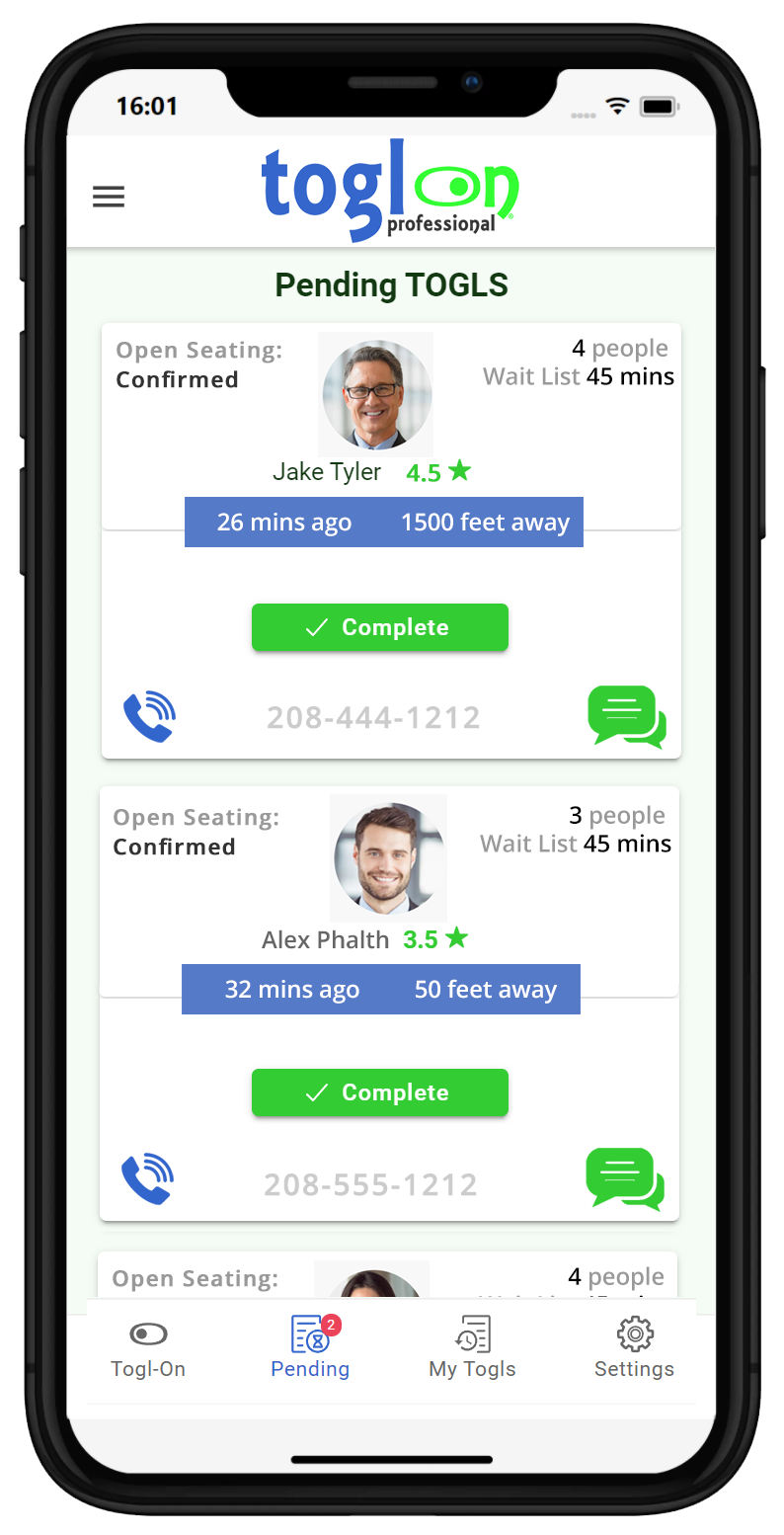 Join Today!
It's as easy as 1-2-3!
Join Togl-On and gain instant access to consumers looking for service right now.
Don't lose another day, click SIGN UP and get Started!